An Idaho woman, who was arrested for trespassing on a playground that was closed due to the coronavirus pandemic, has publicly apologized for protesting against the state's stay-at-home order.
Sara Brady, 40, was arrested on Tuesday after she repeatedly refused police orders to leave a playground that had been closed to mitigate the virus' spread. Brady's arrest occurred during a protest at Meridian's Julius M. Memorial Kleiner Park, which saw parents gathered with their children to call for an end to the lockdown measures that have resulted in the playground's temporarily closure. Her actions sparked a larger protest that evening at City Hall.
Brady appeared in front of the Meridian Police Department on Friday to apologize for her actions. "I never thought a knee-jerk comment made to you out of frustration, by me wanting my kids to play at a park, would create such a divide amongst our friends, family, community, the state of Idaho, our nation and the world," she told the arresting officer at the press conference, according to Idaho News. "A divide that seems impossible for me to mend."
"I let my frustrations get the better of me," she added.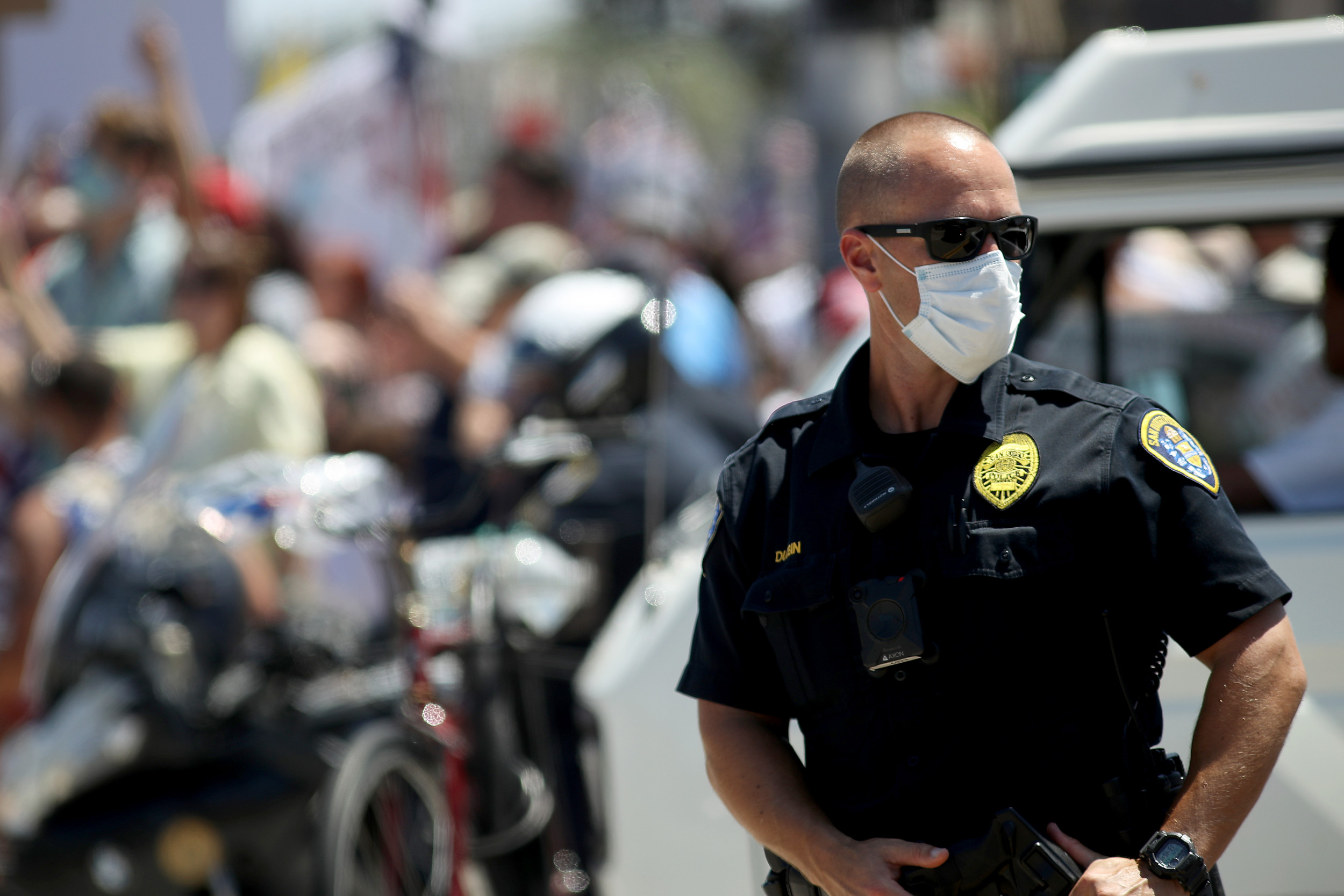 Brady cited her struggles with being confined to her house as a contributing factor that led to her protesting authorities at the park one day earlier. "The reality of the situation is that I have been stuck at home for the last 5 weeks and I, like the rest of America also, watched this great nation and our god-given rights crumble before my eyes," she said, before noting that it is "not an excuse" for her behavior.
While Brady said she disagrees "with the current restrictions being put in place that are restricting our freedoms," she also maintained that she never intended for her actions to "evolve to the point that would involve the Meridian Police Department."
Newsweek reached out to the Meridian Police Department for comment.
Idaho Governor Brad Little issued a statewide stay-at-home order on March 25. On the same day, he also signed an emergency declaration allowing the state authority to increase health care capacity and take steps to reduce and slow the outbreak.
Little on Thursday laid out his four-step plan to reopen the state. Stage one is expected to go into effect on May 1, when the stay-at-home order expires. In that stage, retail stores and places of worship will be permitted to reopen if they can adhere to social distancing. Dine-in restaurants, bars, and gyms will still be closed.
As of April 26, 1,897 individuals had tested positive for coronavirus in Idaho, with 56 deaths caused by the new disease. Overall, the U.S. currently has a total of more than 987,100 cases of Covid-19, with 55,400 deaths and 118,750 recoveries.
Credit: Newsweek