Much of the world is self-isolating, and parts of everyday life are shutting down. Regardless, Kurtis Conner's schedule hasn't really changed.
Each week, the 25-year-old comedy star uploads a YouTube commentary video for his fans (particularly his dedicated subscribers, who get an extra greeting each time he signs on) and a podcast called Very Really Good; he also streams on Twitch and creates Instagram, TikTok, and more social media content to please an ever-growing audience. To the viewers who get to sit at home and soak up Conner's charismatic, friendly personality, it's always just another week full of quality content. But they have no idea what happens behind the scenes.
Between planning a North American tour—which was postponed due to COVID-19—and keeping his viewers entertained through so many mediums, Conner only gives himself Friday night off in a typical workweek, he told Newsweek recently. The rest of his time is spent editing videos, writing scripts, working with sponsors and generally… creating. It's a job he never dreamed of. But now that he has it, it appears to be the perfect fit.
Conner explained he didn't think comedy was a viable career. "I did some open mics and I think I got, like, one laugh or something. That was enough, I guess, for me to do it forever," he said. "I always enjoyed comedy but I didn't think it was an actual career path I could have until it happened."
Now, he has more than 2.3 million YouTube subscribers who come back, week after week, to hear Conner's take on terrible TV shows, ridiculous YouTube videos and online trends that just make no sense. From the "country girls of TikTok" to wild, ancient Canadian TV shows, if it's something worth gawking at, Conner might cover it.
In each video, Conner speaks candidly, loaded with perfect puns, and tears down content that's just plain bad. He somehow feels like a warm presence, even though his career is built on tirelessly poking fun at the entertainment world's oddities; he sounds like a close friend who can't resist pointing out what's off about something. And Conner's loved for it, and often compared to his successful content-generating friends, like Danny Gonzalez, Drew Gooden, Cody Ko and Noel Miller.
As online platforms for commentary continue to grow, more and more people are trying to fashion an at-home creative career like Conner's. There may be no better time, given that people around the world are stuck inside and looking for new things to entertain them.
During COVID-19, it appears there's been a giant spike in online creation. Video app Tiktok was downloaded a whopping 2 million times just between March 16 and 22, according to a report from Sensor Tower, shared by Music Business Worldwide. The surge in popularity makes sense for Tiktok, considering that people on the app tend to go viral for seemingly simple things, like perfecting a dance or sharing an unbelievable story from their life.
Platforms like YouTube and TikTok provide an encouraging space that doesn't demand a tremendous production value. Instead, they prioritize the actual content that's being made. But because these platforms are so popular, it can be tough to get your stuff seen—there's a ton of competition out there, also trying to win over eyeballs. So Newsweek asked Conner for some tips on how to make the best impression with your content and how to stand out from the crowd.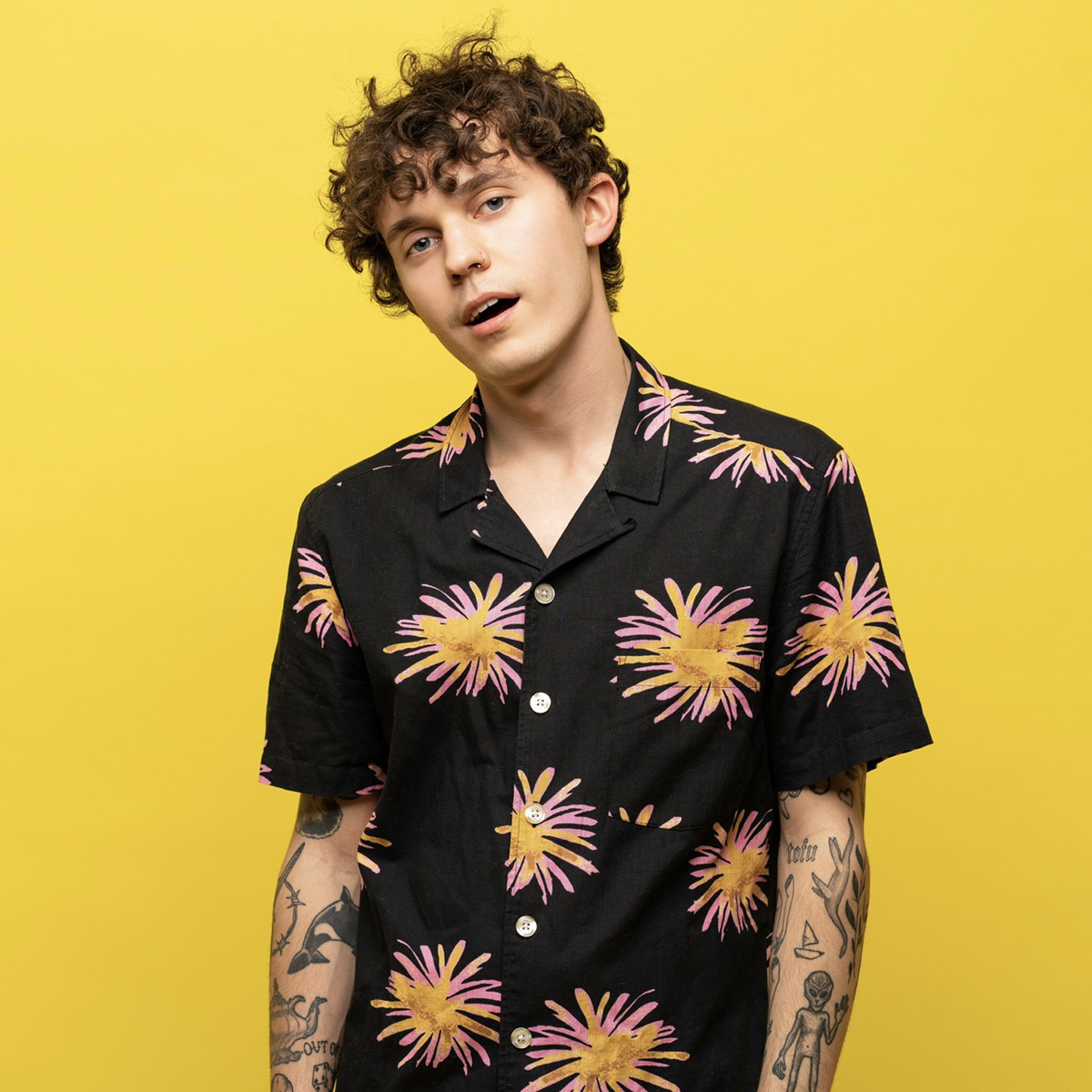 "It could be harder now. Or, it could be even better because there's more of an audience for you," Conner said. "I always tell people not to make content in pursuit of making it their job. When you try to do that, you do it for the wrong reasons and you don't get the results you'd maybe want because you're focusing on views and money and stuff."
Instead of using time in isolation to propel an internet career, Conner suggests that people focus on creating what they're inspired by. "I'm not saying I even know what I'm doing at all," he said, laughing. "But when I first started, I went through so many different types of content. I did music reviews, like reaction videos, vlogs, sketch comedy. I tried everything just because I enjoy making videos."
Now, he sticks with commentary, which he was inspired to try by Gonzalez, Ko and more. "So, copy what your friends are doing!" Conner joked.
Even for the sake of humor in commentary content, there's a line that creators need to be wary of crossing. Conner is aware of the possibility of overstepping and creates consciously.
"I think if you're making a commentary about someone or something, it should be about the content," he said. "When people start making jokes about their appearance, like body image and stuff, I feel like those are cheap blows, and they aren't that funny. It's just kinda mean."
Through his care and consideration, Conner has even partnered with some of the content he's trashed. He recently appeared on an episode of Seventeen magazine's YouTube series Bestie Picks Bae after creating three YouTube videos of his own mocking the cheesy dating show.
His biggest piece of advice? If you're trying to become a content creator, lead with what you want to create—not what you think you're supposed to do.
"If that's what you want, obviously, you just have to make the best content you possibly can and make what you would want to see," Conner said. "If you do that, then things will start happening. You can tell when you watch something if it's genuine or not."
Credit: Newsweek