Legendary WWE ring announcer Howard Finkel has passed away at the age of 69.
Finkel, affectionately known as "The Fink," would become the voice of many wrestling generations. His low, booming voice would normally be the first and last fans would hear after every bout starting with the WWE's first incarnation, the WWWF in 1976.
Many championship matches were punctuated with Finkel's signature "and new WWE world champion" calls after the bell rang.
Finkel would become a full-time ring announcer in 1979 and would be the longest-tenured employee of the company.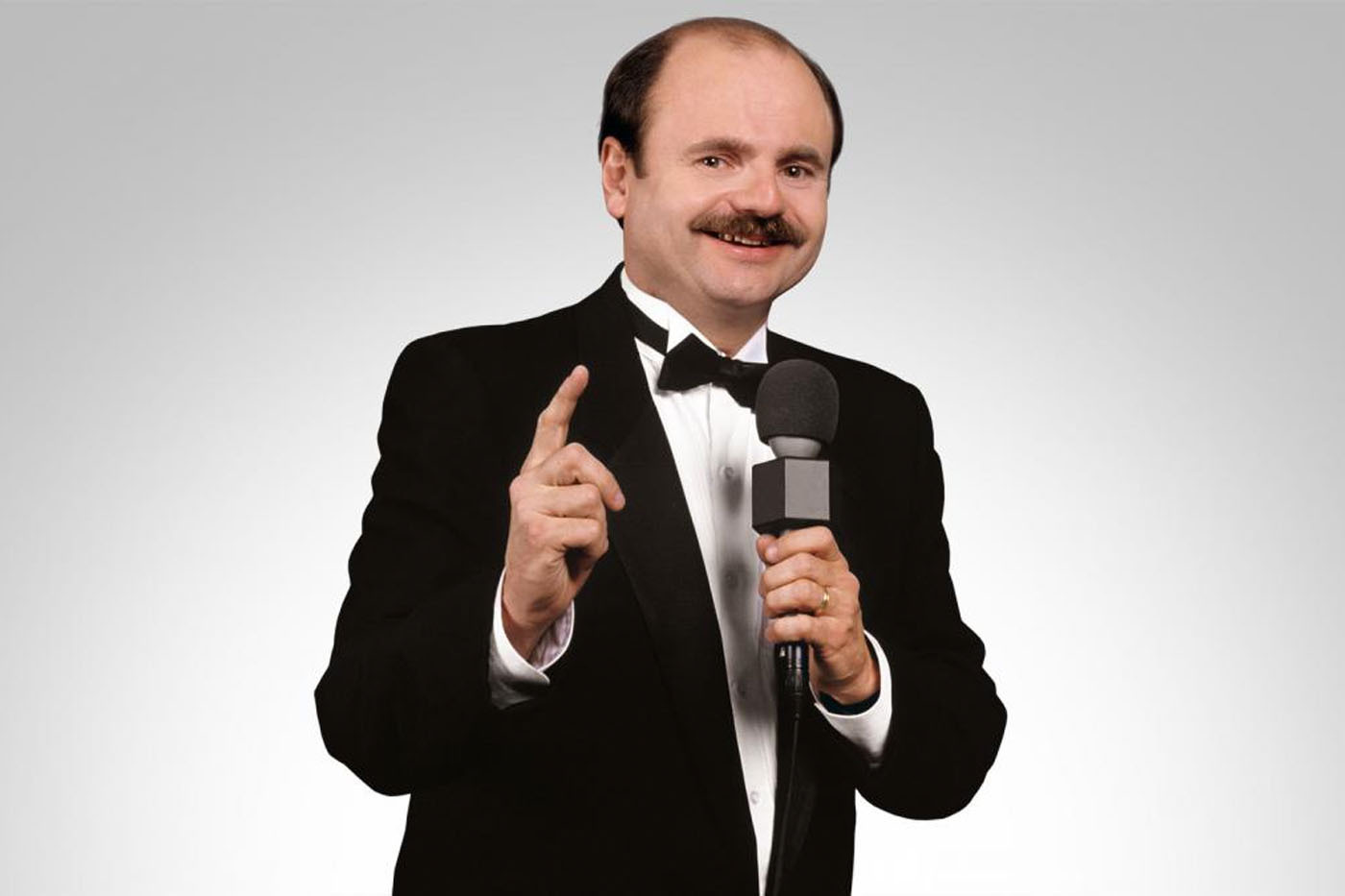 Finkel's exploits in the ring weren't just regulated to announcing, he was a character in the shows just as much as the wrestlers. He would be involved in storylines with the likes of Dr. Harvey Wippleman, the manager of Kamala, who was a frequent critic of Finkel's ring announcing skills.
This feud would come to a head at 1994's WrestleMania X when Wippleman tore a piece of Finkel's signature tuxedo causing the ring announcer to push the manager to the ground.
The two would go at it on an episode of Monday Night RAW in 1995 where Finkel defeated Wippleman in a "tuxedo match" after Howard stripped the manager to his underwear.
And who can forget Finkel teaming up with The Bushwhackers to take on Well Dunn.
At SummerSlam 1998, Finkel helped X-Pac shave Jeff Jarret's head in a Hair vs Hair match. When Chris Jericho debuted with the WWE in 1999, Finkel was often by his side in a storyline that saw Howard trying to get his ring announcing job back from Tony Chimel.
While his role as an on-camera personality was reduced, Finkel was a backstage producer for the company and would make appearances on special episodes of Monday Night RAW and the occasional pay-per-view.
Finkel would serve as the ring announcer for the WWE for more than two decades before giving way to Lillian Garcia, Tony Chimel, and Justin Roberts.
Eventually, The Fink would be inducted into the 2009 WWE Hall of Fame class alongside Ricky "The Dragon" Steamboat, "Cowboy" Billie Watts, Koko B. Ware, The Von Erichs, The Funks and "Stone Cold" Steve Austin.
Following the announcement of his passing, many WWE superstars past and present took to social media to pay their respects to the voice of many wrestling fans growing up. Here are just a few examples.
Fink was not only an indelible part of my childhood but he couldn't have been sweeter to me any time I saw him backstage. I'm grateful to have known him.

— Florida Man (@WWEBigE) April 16, 2020
In what has already been a tough week for our @WWE family, today we lost our 1st ever employee and WWE Hall of Famer, @howardfinkel. Howard's voice is iconic & recognized by generations of fans. He will be missed. #RIPHowardFinkel Thank you for everything. â¤ï¸ðŸ™â¤ï¸

— Stephanie McMahon (@StephMcMahon) April 16, 2020
Credit: Newsweek