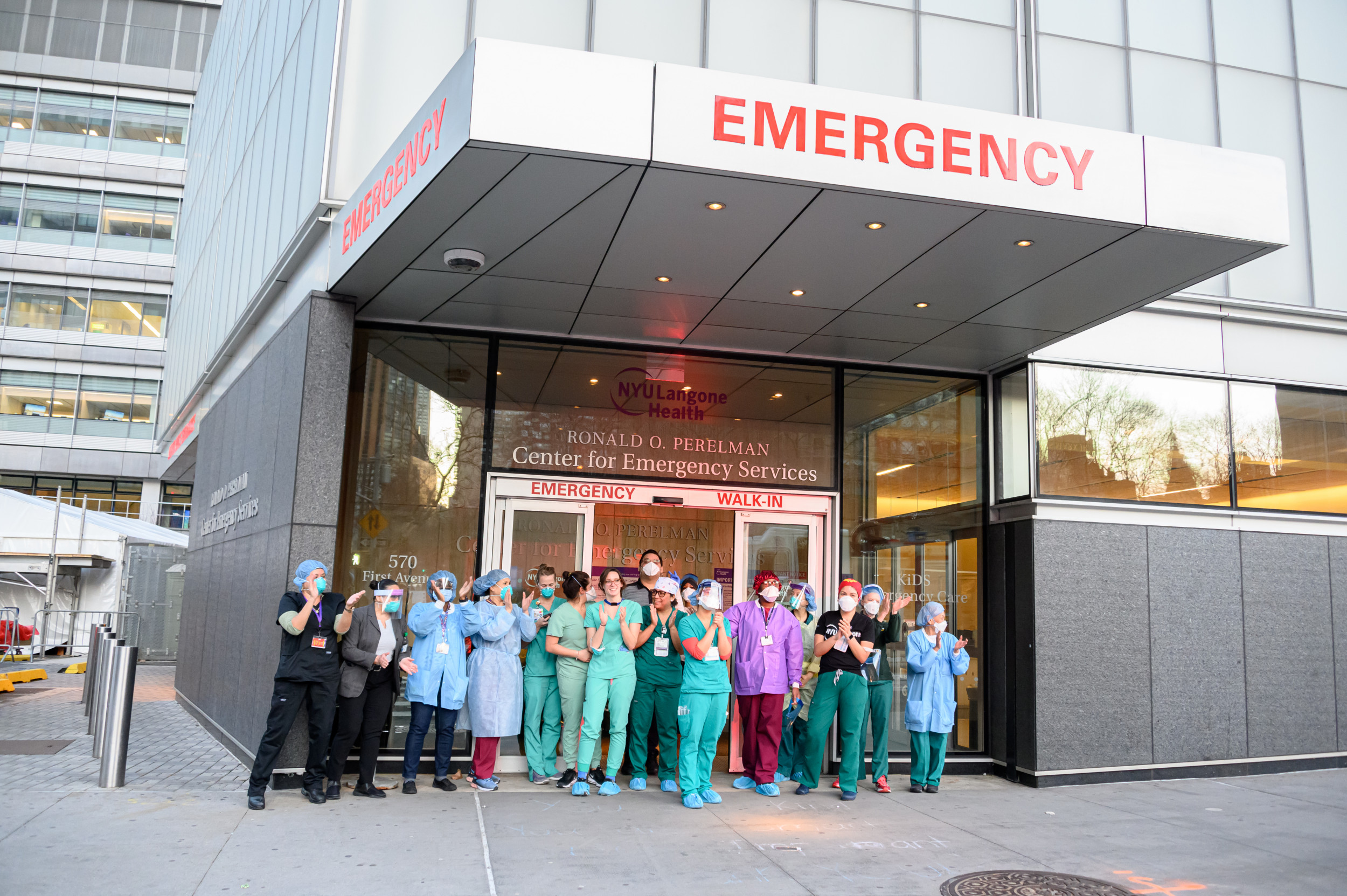 On Monday, Northwell Health shared a picture on their Instagram account showing a number of healthcare providers wearing superhero capes amid the coronavirus pandemic.
"Our league of extraordinary super heroes. #northwelllife #healthcareheroes," the caption of the photo read.
In the picture, the healthcare workers can be seen sporting a number of different superhero logos, including Wonder Woman, Superman, Batman, Spider-Man, Captain America, The Hulk and The Flash. One healthcare worker even decided to create their own logo, embodying the Superman design with the letters 'RN,' for registered nurse.
Throughout the coronavirus pandemic, nurses across the U.S. have been regarded as superhero-like citizens for their courageous actions. The novel coronavirus, which causes the respiratory disease COVID-19 has run rampant throughout the U.S., infecting more than 369,000 individuals, according to a tracker provided by Johns Hopkins University.
During the pandemic, healthcare providers have continued to be regarded as superheroes, with people across social media expressing their gratitude for the work they have been doing. The hashtag #healthcareheroes also has gained traction across social media.
"Grateful for our awesome heroes," commented one Instagram user.
"What a great photo. Thank you for all that you do," another comment read.
Outside of the University of Maryland Medical center, local residents filled the sidewalk with messages thanking the healthcare providers.
"People have filled the sidewalk outside @UMMC with inspirational messages for our #healthcareheroes," the University of Maryland's nursing school tweeted.
A similar situation occurred outside of the North Mississippi Medical Center with chalk messages written on the sidewalk.
"NMMC Nursing Administration orchestrated sidewalk chalk art to encourage hospital staff at the north entrance where most employees enter and exit the building. We appreciate our community's support. #HealthCareHeroes," the North Mississippi Medical Center tweeted.
"Sending our love and appreciation to all the healthcare workers on the frontlines keeping us safe! Thanks for being real life superheros," New Jersey's eighth legislative district tweeted.
The novel coronavirus originated in Wuhan, China but has continued to spread across the world, with the U.S., becoming the virus's epicenter. According to a tracker provided by Johns Hopkins University, there are 378,000 confirmed cases in the U.S. and over 11,000 deaths. There have also been over 20,000 recoveries in the U.S.
Across the globe, there are more than 1.3 million infected individuals as well as over 78,000 deaths related to the virus. Another 292,000 people have already recovered from the virus.
Credit: Newsweek