Fortnite Secret Challenges are officially live, and one of them asks players to aim telescopes near Gnomes in Weeping Woods. In this guide, we'll reveal all five Gnome locations so you can get 40,000 XP fast.
Players discovered the Secret Challenges by taking a look at the changed Daily Challenge board. There are three tasks offering 40,000 XP each, and finding five sets of Gnomes is one of them even though it's not specifically listed on the board. This is what the Gnomes look like. They're situated near telescopes around Peely's Cabin. To get credit for the challenge, just approach the telescope and interact to aim it.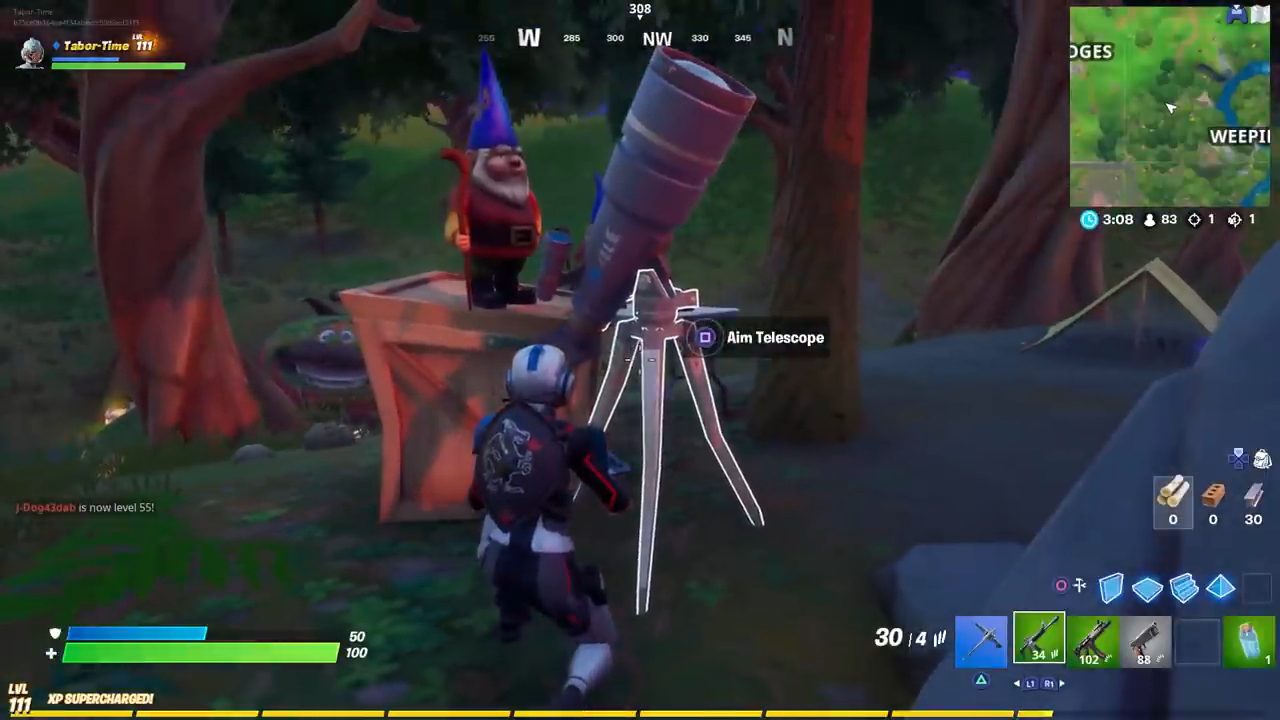 Fortnite "For the Gnomes" Telescope Locations
All five Telescope Gnomes are in Weeping Woods, so land there to start your search.
1) In the northwest corner of the location near Greasy Graves.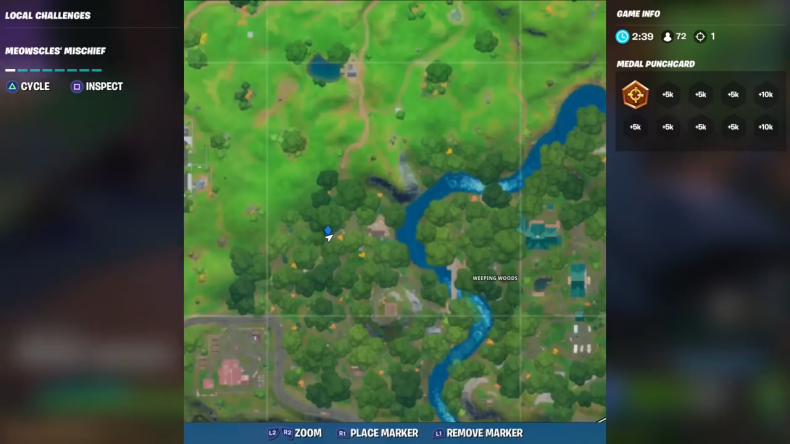 2) Northeast from location one, by a large log.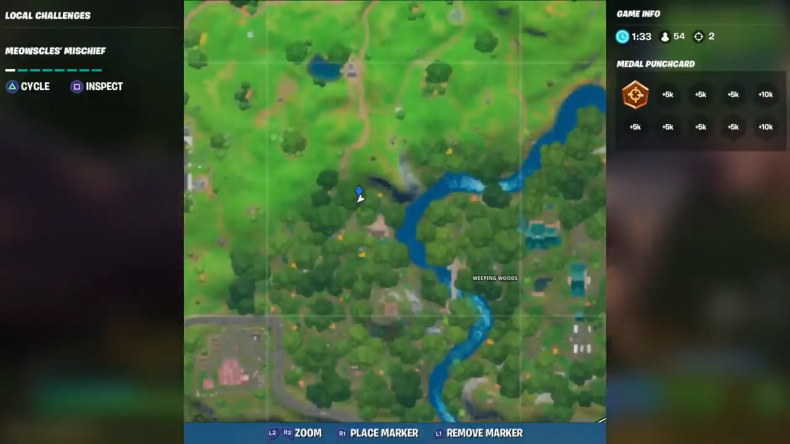 3) Southeast of location two, by the big bridge.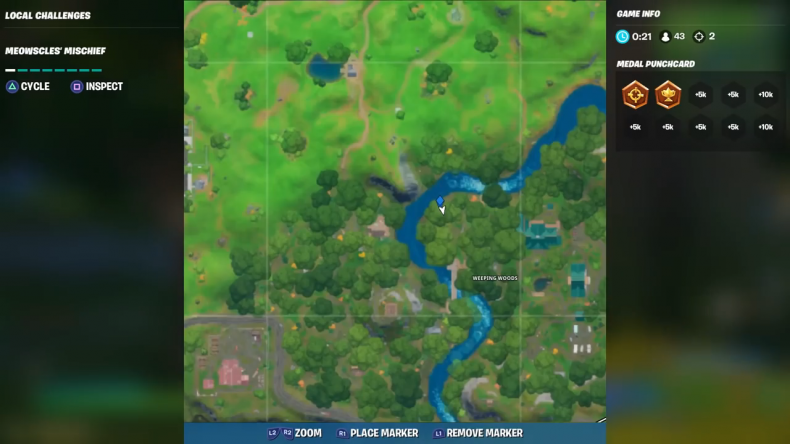 4) North of location three, on the water's edge.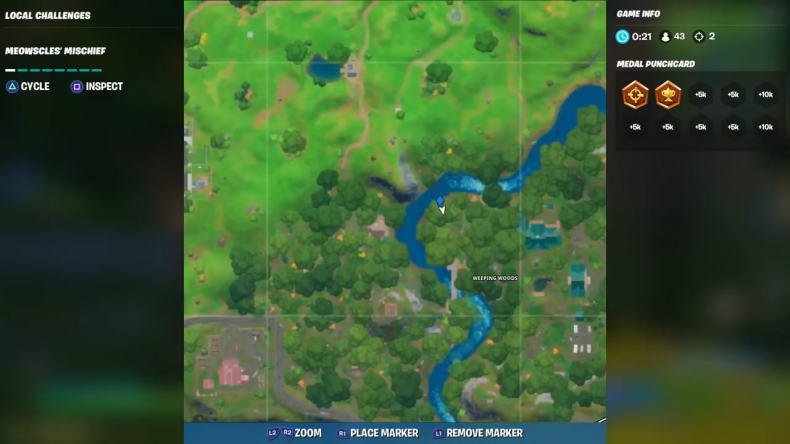 5) Northwest of the cabin.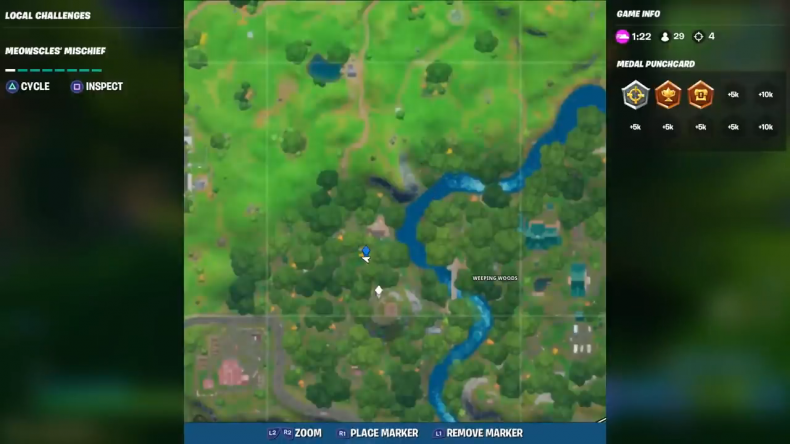 Because this task isn't referenced on the Daily Challenge board, it's possible this Secret Challenge isn't officially announced despite players still being able to complete it. Nevertheless, you'll still get 40,000 XP for aiming each of the five telescopes near the Gnomes.
Fortnite is available now on PS4, Xbox One, Switch, PC and mobile. For more Secret Challenge help, check out our For the Bears Challenge guide.
What are your thoughts on these new Secret Challenges in Fortnite? Were you able to find all five Gnomes to finish For the Gnomes? Tell us in the comments section.
Credit: Newsweek