Acting Navy Secretary Thomas Modly submitted his resignation Tuesday, just one day after leaked audio overheard him calling ousted U.S.S. Theodore Roosevelt commander, Captain Brett Crozier, "stupid" in an address to the ship's crew.
Modly, who served as Acting U.S. Secretary of the Navy since November, resigned Tuesday as criticism mounted over his Crozier-bashing remarks to sailors in which he accused the recently removed aircraft carrier captain of "betrayal." Crozier was removed as captain of the U.S.S. Theodore last week and later tested positive for coronavirus after he sent a March letter to military leadership pleading for assistance in handling dozens of emerging COVID-19 cases aboard the ship. The letter was leaked to U.S. media outlets and prompted President Donald Trump to label Crozier "terrible" during a White House press conference.
Modly made the blistering speech against the deposed skipper using the ship's PA system while it was docked in Guam.
Defense Secretary Mark Esper, responding to the leaked audio of Modly bashing Crozier, ordered him to apologize, according to several reports. Modly riled up crew members and labeled Crozier "too naive or too stupid" after he created a "big controversy" by sending the coronavirus warning letter dated March 30 to military brass. After Crozier's warning, more than 155 crew members tested positive for coronavirus, including the commander himself.
A range of high-profile Washington politicians began calling for Modly's resignation this week, including House Speaker Nancy Pelosi, Democratic Senator Tammy Duckworth and Senator Richard Blumenthal. A House subcommittee chairman on Tuesday had requested the Pentagon hand over documents tied to the coronavirus outbreak Navy leadership ignored aboard the U.S.S. Roosevelt.
Late Monday, Modly offered an apology to Crozier over his earlier remarks in a statement: "Let me be clear, I do not think Captain Brett Crozier is naive nor stupid. I think, and always believed him to be the opposite," Modly said in his statement. "We pick our carrier commanding officers with great care. Captain Crozier is smart and passionate. I believe, precisely because he is not naive and stupid, that he sent his alarming email with the intention of getting it into the public domain in an effort to draw public attention to the situation on his ship. I apologize for any confusion this choice of words may have caused."
The Navy did not respond to Newsweek's request for comment on the matter Tuesday afternoon.
Modly's remarks to sailors ridiculing Crozier accused him of potentially sending the letter outside the chain of command and through an unclassified email deliberately. Modly also responded to Democratic presidential candidate Joe Biden's remark that the Navy's treatment of Crozier was "criminal."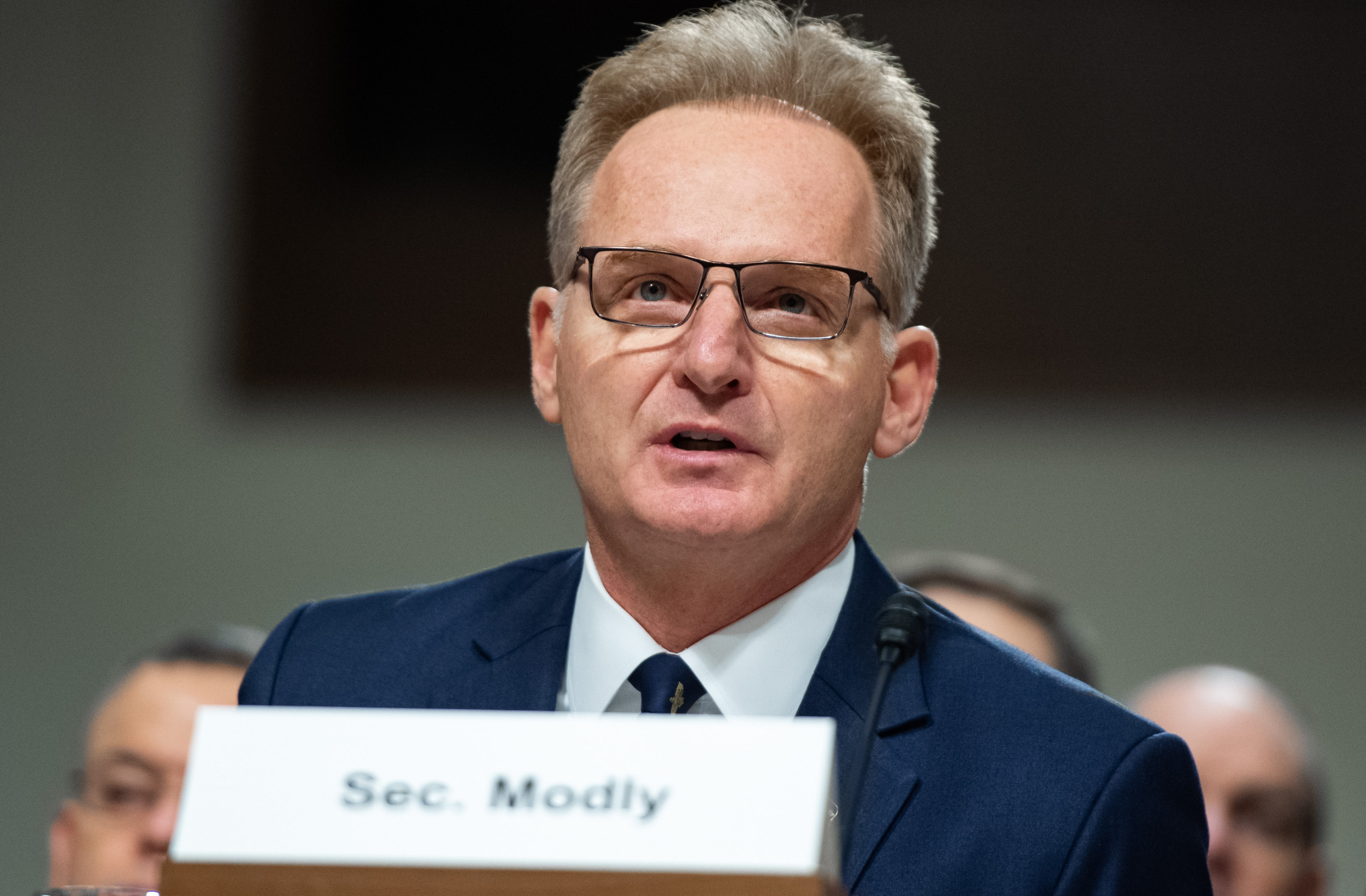 Credit: Newsweek